COLONOSCOPY PARTY WITH TOM HANKS, STEVE MARTIN & MARTIN SHORT?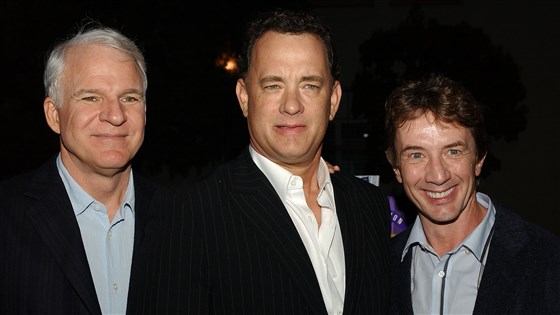 COLONOSCOPY PARTY WITH TOM HANKS, STEVE MARTIN & MARTIN SHORT?
I love this idea!! What a fabulous way to make the incredibly important colon cancer screening process even more enjoyable – with your hysterical friends! Check out this article on Today.com about how these famous friends get together to prepare for their colonoscopies (and how they won't let Jimmy Kimmel join in):
https://www.today.com/…/martin-short-tom-hanks-steve-martin…
Whatever raises awareness about the incredibly important issue of colon cancer screening makes me thrilled. Is it time for you to schedule your colonoscopy?
At Comprehensive Gastrointestinal Health we take a comprehensive approach, meaning we have a team of professionals including a gastroenterologist and nurse practitioner, a registered dietitian nutritionist, and a behavioral coach/counselor all on staff. We all work together to assess your symptoms and to recommend treatment options. We can help determine if it is time for colon cancer screening or surveillance and we can perform colonoscopies in our brand-new deluxe endoscopy suite. Through the support of our dietitian and/or our Comprehensive Weight Management Program we can help to reduce your risk of colon polyps and colon cancer.
Our team is eager to help prevent colon cancer and help you to achieve your health and wellness goals! To learn more about our services, check out the website at compgihealth.com or talk to us directly by calling 224.407.4400.

Dr. Troy is a gastroenterologist who absolutely loves learning and then sharing new knowledge in an easily digestible manner. Colon cancer prevention, Crohn's disease and ulcerative colitis, and functional GI conditions like irritable bowel syndrome and functional dyspepsia are topics that she finds fascinating.

Latest posts by Dr. Tara Troy (see all)