IBS is DEFINITELY NOT "IN YOUR HEAD"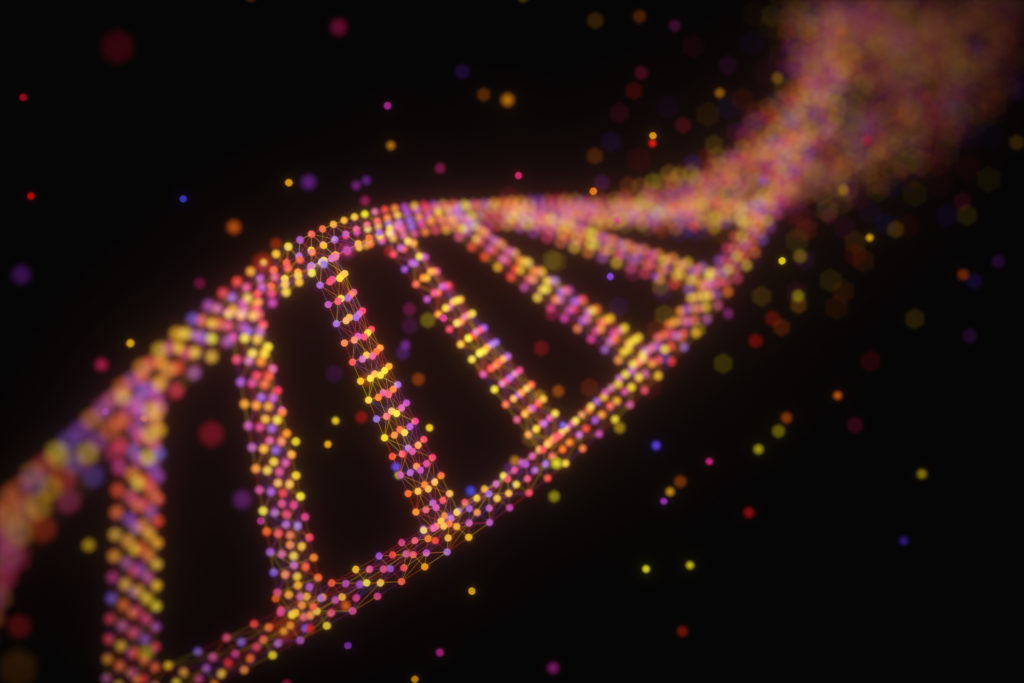 GASTROENTEROLOGY NERD ALERT: IBS is DEFINITELY NOT "IN YOUR HEAD" – Identifying the Genetic cCauses for Irritable Bowel Syndrome (IBS)
Check out the link to this article in MedPage Today that reports on a recent large Swedish genetic study that identified specific DNA variants on chromosome 9 that are associated with IBS susceptibility in women.
"This variant likely affects 4% to 5% of women with IBS," study co-author Mauro D'Amato, PhD, an epidemiologist at the Karolinska Institute in Stockholm, Sweden, told MedPage Today. "Although we can't point to individual genes at this early stage, we believe these results are exciting, as they converge with existing data on female preponderance and a role for sex-hormones in IBS."

"So far, more than 60 IBS candidate genes have been studied, including ones involved in serotonin synthesis and reuptake, mucosal immune activation and inflammation, neuropeptide signaling, stress responsiveness, nociception, sodium channel abnormalities, bile-acid synthesis, and intestinal secretion.
Every step that sheds light on the underlying genetics and epigenetics of IBS increases the possibility of tailoring treatment specifically to a predominant gene-linked phenotype of the disease, whether that might be bile-acid-mediated IBS-diarrhea or serotonin-related IBS-C."
Irritable bowel syndrome is currently defined by the symptoms present: abdominal pain and an alteration in bowel habits. This constellation of symptoms affects 15% of the U.S. population, however, we know there are likely a variety of underlying causes including food sensitivities, imbalances in the gut microbiome, alterations in the mind-gut connection, derangements of the immune system, as well as chemical and hormonal influences such as serotonin, bile acids, and female hormones.
At this time, we do not have a method to determine what proportion of an individual's symptoms are triggered by each variable, so treatment includes a lot of trial and error to determine the best combination of therapies to best control symptoms. Studies such as the one mentioned above with hopefully lead us down a path where we will be able to have concrete testing to determine the WHY, so we can target the treatment strategy much more intelligently and effectively. Keep the knowledge coming smart scientists!
At Comprehensive Gastrointestinal Health we take a holistic approach and embrace all the latest evidence that science has to offer. Dietary and behavioral interventions have overwhelming scientific evidence supporting their efficacy in functional gastrointestinal disorders. We love the idea of using non-medication tools that can empower the individual patient to impact their own condition.
GASTROENTEROLOGIST & NURSE PRACTITIONER
Coordinate diagnostic evaluation (labs, imaging, and/or endoscopy/colonoscopy if needed)
Implement treatment recommendations (diet and lifestyle modifications, supplements, and/or medications)
Our practice structure offers same-day or next-day appointments, so you can actually get help when you need it!
REGISTERED DIETITIAN NUTRITIONIST
Identify food sensitivities
Low FODMAP diet
Strategies for implementing changes (even when away from home, like college students, or individuals who travel frequently)
BEHAVIORAL COACH/COUNSELOR
Cognitive Behavioral Therapy
Gut-directed hypnotherapy
Coping skills and stress management
Relaxation strategies
What if you don't want or need appointments with ALL of the practitioners? No problem. Pick and choose what guidance is needed. We are looking to help you in the manner that best suits your individual situation.
Are the dietitian and counselor services covered by insurance? The answer is usually. If you are interested, just let us know and we can help to determine your degree of insurance coverage.
To coordinate these appointments, you can:

Latest posts by Dr. Tara Troy
(see all)