ZANTAC USERS – READ THIS NOW!!
ZANTAC USERS – READ THIS NOW!!
One manufacturer of generic ranitidine (Zantac), Novartis's Sandoz unit, has reportedly decided to halt distribution of the antacid drug until a contamination issue is resolved.
Last week, the FDA said some lots of ranitidine, a histamine H2 inhibitor, were found to contain small amounts of N-nitrosodimethylamine (NDMA), considered to be a human carcinogen. Read in greater detail the attached links:
https://www.nytimes.com/2019/09/19/health/zantac-recall.html
https://www.medpagetoday.com/gastroenterology/gerd/82238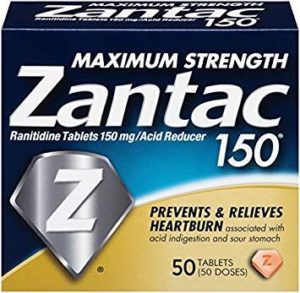 Dr. Troy is a gastroenterologist who absolutely loves learning and then sharing new knowledge in an easily digestible manner. Colon cancer prevention, Crohn's disease and ulcerative colitis, and functional GI conditions like irritable bowel syndrome and functional dyspepsia are topics that she finds fascinating.

Latest posts by Dr. Tara Troy (see all)