CHINESE HERB MAY HELP PREVENT COLON CANCER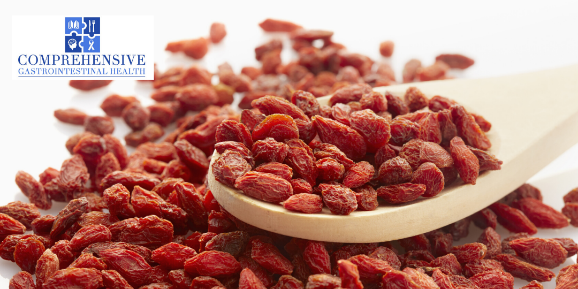 CHINESE HERB MAY HELP PREVENT COLON CANCER
Check out this article from NEJM Journal Watch about the potential power of the Chinese herb BERBERINE to help reduce the risk of precancerous colon polyps (and hopefully colorectal cancer as a result):
https://www.jwatch.org/na50709/2020/01/28/berberine-colorectal-adenoma-chemoprevention
"Berberine — a compound found in several plants, including goldenseal, barberry, Oregon grape, and tree turmeric — has been part of traditional Chinese medicine for thousands of years and may have antineoplastic [anti-cancer] properties."
A recent study published in Lancet Gastroenterology and Hepatology showed that "among nearly 900 patients who received at least one medication dose (0.3 mg twice daily was considered optimal) and had follow-up data available, adenoma [precancerous polyp] recurrence at either follow-up colonoscopy (the primary outcome) was significantly lower in the berberine group than in the placebo group (36% vs. 47%)."
Don't run to the health food store quite yet though! "Berberine may hold promise as a chemopreventive agent for colorectal neoplasia, but caution is advised before jumping on the berberine bandwagon. Several limitations are outlined by the authors and editorialists." Basically, more carefully designed larger trials need to be performed before recommending routine use of berberine for colon polyp/cancer prevention. However, it is always heartening to learn of any potential new strategies to help combat the second most common cause of cancer deaths.
For today, a friendly reminder about the importance of colon cancer screening. FACT: Colorectal cancer is the MOST PREVENTABLE but LEAST PREVENTED cancer. Is it time for you to get screened?? Did you know that the American Cancer Society is recommending that ALL individuals begin screening at age 45?? We would be happy to help get you up to date with the latest colon cancer screening recommendations.
Call 224.407.4400 or email info@compgihealth.com for a procedure or consultation appointment now (evening and Saturday hours are available!).

Latest posts by Dr. Tara Troy
(see all)