HIGH FAT DAIRY ACTUALLY HELPS METABOLIC SYNDROME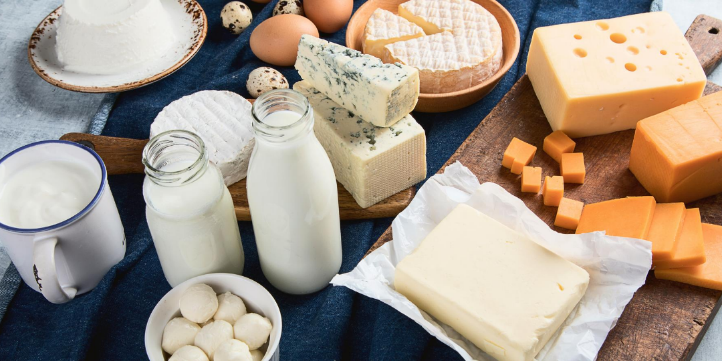 HIGH FAT DAIRY ACTUALLY HELPS METABOLIC SYNDROME
Check out this article in Healio about a recent study demonstrating "higher intake of whole-fat — but not low-fat — dairy is associated with a lower prevalence of metabolic syndrome, as well as lower incidence of hypertension and diabetes."
Helio: Consuming high-fat dairy tied to less metabolic syndrome, diabetes, hypertension
"Higher intake of dairy foods, such as milk, yogurt and cheese, especially from whole-fat dairy rather than low-fat dairy, is associated with a lower prevalence of metabolic syndrome and with a lower risk for developing hypertension and diabetes," Andrew Mente, PhD, associate professor, Population Health Research Institute, McMaster University, Ontario, told Healio. "Consumption of two to three servings of dairy, especially from whole-fat dairy foods, may represent a feasible and low-cost approach to reducing hypertension, diabetes, and ultimately cardiovascular disease events worldwide."
"A next step would be to study dairy, especially whole fat dairy and possibly fermented dairy like yogurt and cheese, in a randomized controlled trial to assess their impact on blood glucose and future risk of diabetes," Mente said. "This would help to better assess whether the protective associations of dairy with health, as seen on observational studies, are causal."
Although there is always still more to learn, it has been demonstrated again and again that FAT IS NOT THE ENEMY in the fight against obesity and related conditions. However, this is not a hall pass to eat all the cheese Wisconsin has to offer – quantity and quality of fats are still important to monitor!
If you or someone you know would like to get on the road to healthier eating and learn how powerful food as medicine can be, please contact us today. We have a fantastic team including a registered dietitian, nurse practitioner, and behavioral counselor here to help support the use of whole foods in your diet, investigate laboratory abnormalities, and help you develop lifelong habits for improving your health and optimizing the state of your gut microbiome.
Call us at 224.407.4400 or visit our website www.compgihealth.com to request an appointment with any of our providers to get started! TELEMEDICINE visits are available now!

Latest posts by Dr. Tara Troy
(see all)