MEET OUR NEWEST NURSE PRACTITIONER – ALLISON LINDSTROM!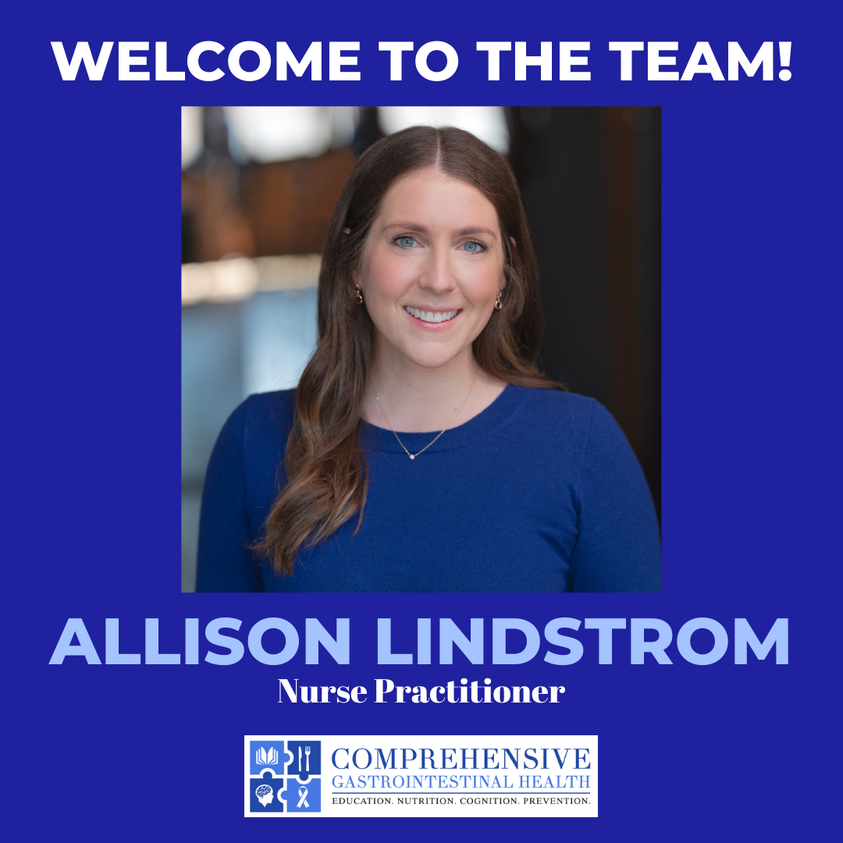 MEET OUR NEWEST NURSE PRACTITIONER – ALLISON LINDSTROM!
Welcome to Comprehensive Gastrointestinal Health, Allison! We are so lucky to have her join our caregiver team. Learn more about Allison below and come visit us soon to help with any gastrointestinal health and wellness concerns that you have. Call 224.407.4400 or visit compgihealth.com for an appointment!
EDUCATIONAL BACKGROUND
Allison received her Bachelor of Science in Nursing from Marquette University in Milwaukee, Wisconsin. She worked on a medical surgical floor for the first part of her nursing career, and then transitioned to working in the endoscopy lab where she realized her passion for gastroenterology. While working in the endoscopy lab, Allison completed her Master of Science in Nursing at Loyola University Chicago where she graduated in 2018. Upon completing her degree, she began working as a Nurse Practitioner in Gastroenterology at Rush University Medical Center. She is an APP (Advanced Practice Provider) Member of the American College of Gastroenterology where she stays informed on new guidelines and the most current research to better treat and educate patients.
PHILOSOPHY
While Allison has most of her experience in Western medicine, she has always recommended diet and lifestyle modifications to treat many common GI complaints. She is extremely excited about joining a practice where nutrition, mindfulness, and an integrative approach is promoted and is a fundamental pillar in the treatment plan. She likes to take a collaborative approach when working with patients as every patient's story and lifestyle is unique. She likes to ensure that the treatment plan is created to promote success and longevity.
PERSONAL LIFE
Allison lives in Glenview with her husband and daughter. They enjoy everything outdoors and all the great parks that Glenview has to offer after relocating from the city with a very mobile toddler. In her free time, Allison enjoys cooking, going on walks, spending time with friends and family, and doing home improvement projects around the house.

Latest posts by Dr. Tara Troy
(see all)