Circadian Rhythm: Four Ways to Stay In Sync & Improve Your Health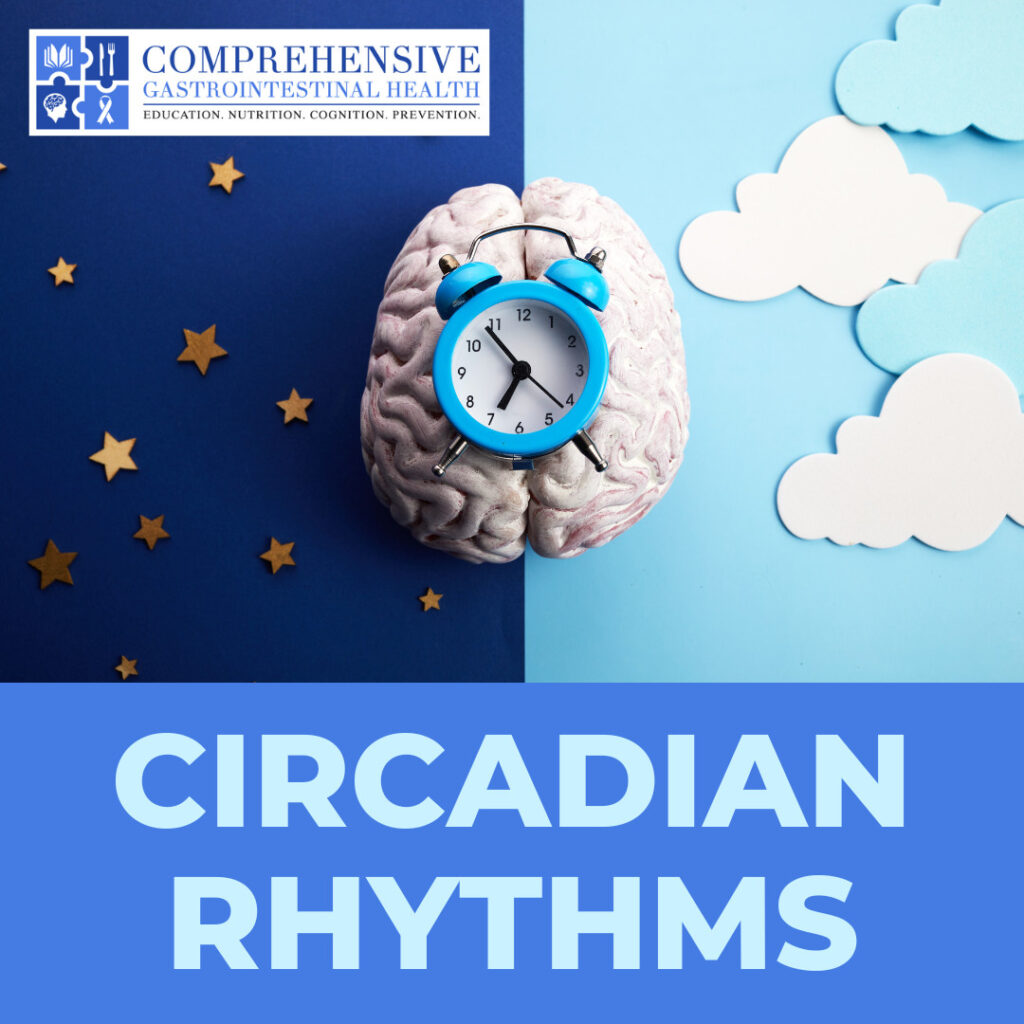 Is late-night eating, evening screen-time, or an irregular sleep schedule throwing you off balance? These seemingly innocent habits wreak havoc on our circadian rhythm. In the short term, we feel jet lagged. Repetition over the long term can lead to more severe consequences such as cardiovascular disease, lowered immunity, metabolic shifts and weight gain.
Every cell in the body is ruled by its own biological clock that aligns with our master 24-hour circadian rhythm. Timing exposure to light and nutrition plays a crucial role in maintaining balance. Light, for instance, signals the brain to regulate most bodily systems, including hormone release, body temperature, digestive processes and glucose metabolism. In addition, our ability to process energy from food is optimized at mid-morning and gradually declines as the day goes on. Syncing food intake with our metabolic clock helps manage weight and avoid chronic health conditions. Unfortunately, most Americans follow the opposite regimen of evening screen time and heavy dinners or night-snacking that confuses our inborn clocks and metabolism.
Here are four ways to fight back:
Eat most of your food during daylight hours to prevent a rise in glucose levels associated with metabolic dysfunction. (Hint: Intermittent fasters, instead of skipping breakfast, frontload your day with a protein and fiber-packed breakfast and lunch. Eat lightly at dinner, closing the kitchen before 7pm.) The morning meal activates thermogenesis, which helps increase metabolism. It also suppresses hunger hormones that tell you to reach for processed, quick energy later on. Unfortunately, many of us eat late at night after our bodies go into "rest and digest" mode. Higher melatonin levels at this time suppress the release of insulin, worsening blood sugar control.
Stick to a regular sleep schedule, even on weekends and holidays. Try to commit to a set bedtime, aiming for 7 to 8 hours of sleep a night. See our related blog "Sleep More to Weigh Less," posted March 2022 for more this topic.
Get at least an hour of natural daylight per day, preferably before 4 pm. Take a morning and/or lunchtime walk to receive the additional benefit of moderate exercise that improves glucose uptake.
Set a screen-time curfew at least 1-2 hours before bedtime. Taking in light at the wrong time of day confuses our circadian rhythm so it can't differentiate between day and night metabolic processes.
Interested in getting yourself back on track? Our team of doctors, nurse practitioners, registered dietitians and behavioral health counselor are ready to help. Call 224-407-4400 or email info@compgihealth.com to make an appointment. Most services are covered by insurance.
For further reading: Morris CJ, Yang JN, Garcia JI, Myers S, Bozzi I, Wang W, Buxton OM, Shea SA, Scheer FA. Endogenous circadian system and circadian misalignment impact glucose tolerance via separate mechanisms in humans. Proc Natl Acad Sci U S A. 2015 Apr 28;112(17):E2225-34. doi: 10.1073/pnas.1418955112. Epub 2015 Apr 13. PMID: 25870289; PMCID: PMC4418873.