Blood Sugar Management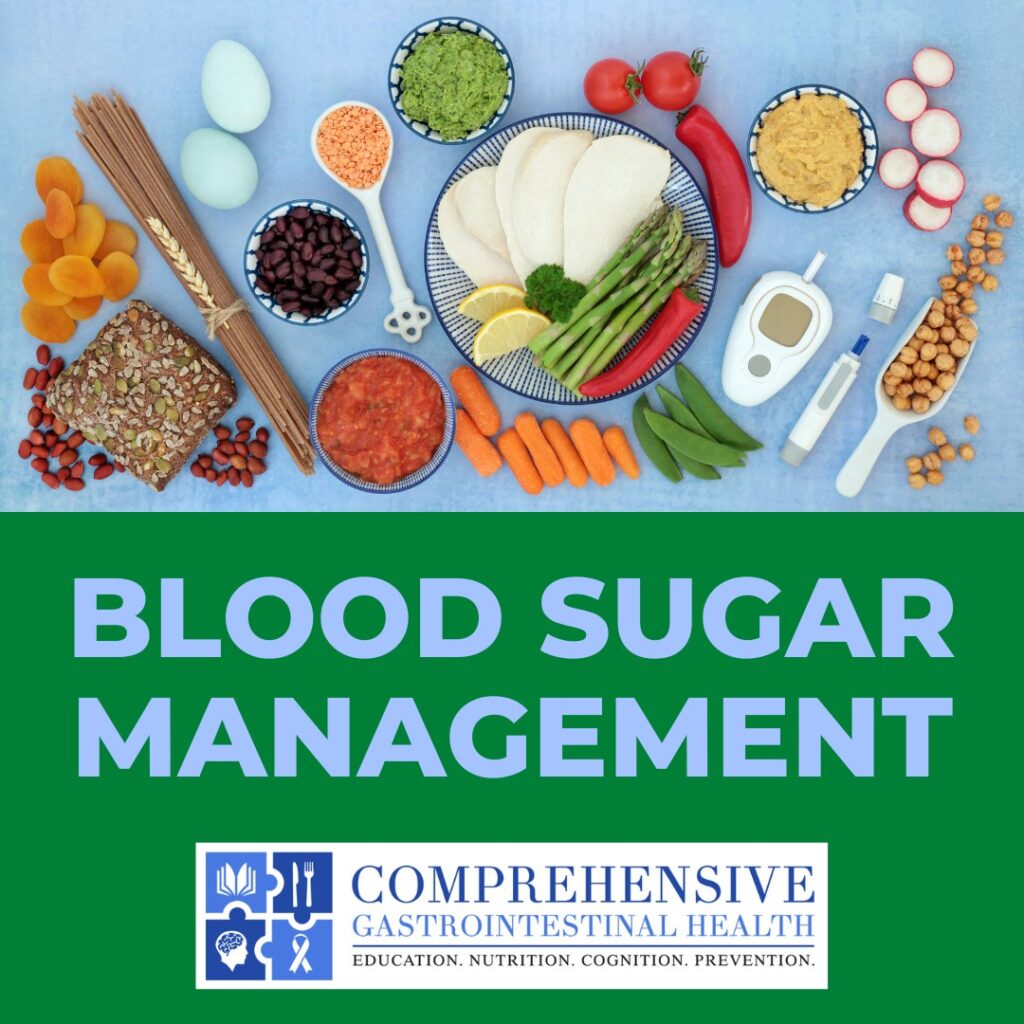 Blood sugar typically refers to the level of glucose that circulates in your blood, which is mainly determined by the foods that we eat. About 30 minutes after consuming a meal that contains carbohydrates, we have a large increase in circulating blood sugar that returns to baseline after 2 hours. Because we typically consume several meals and snacks per day, there is this oscillating effect of glucose in our blood stream throughout the day.
Our bodies need glucose to provide energy for our muscles, organs and brain function. The problem arises when we have excessive peaks and dips in blood sugar. Research has shown these swings can have a major impact on our energy levels, food cravings, mood, weight, and disease. In particular, excessive peaks in blood glucose have been linked with increased risk with any disease that is underpinned by inflammation, particularly type two diabetes, cardiovascular disease and certain cancers.
In order to help manage blood sugar swings, there are several tricks that you can apply in your daily life:
Order of the food you eat: Research indicates that eating food in a certain order can reduce your post-prandial sugar spikes by up to 75%. When having a meal, the recommendation is to consume vegetables first, followed by proteins and fats second, and starchy carbohydrates last. Fiber from the vegetable reduces the speed and quantity of glucose absorbed. Fiber, proteins and fat slow gastric emptying.

Food Combinations: Avoid eating carbohydrates by themselves. Pair the carbohydrate with either a healthy fat or protein.
Exercise: Move your muscles 10 minutes after eating. This can be walking, folding laundry, washing the dishes, etc. When you move your body you must contract your muscles, which requires the muscle to soak up the glucose from the bloodstream. This results in less glucose accumulating in your blood and blood sugar spikes.
Interested in learning how your blood sugar may be affecting your overall health? Schedule a session with one of our trained dietitians today at 224-407-4400 or at www.compgihealth.com.