MEET VIBRANT – THE FUTURE OF CONSTIPATION TREATMENT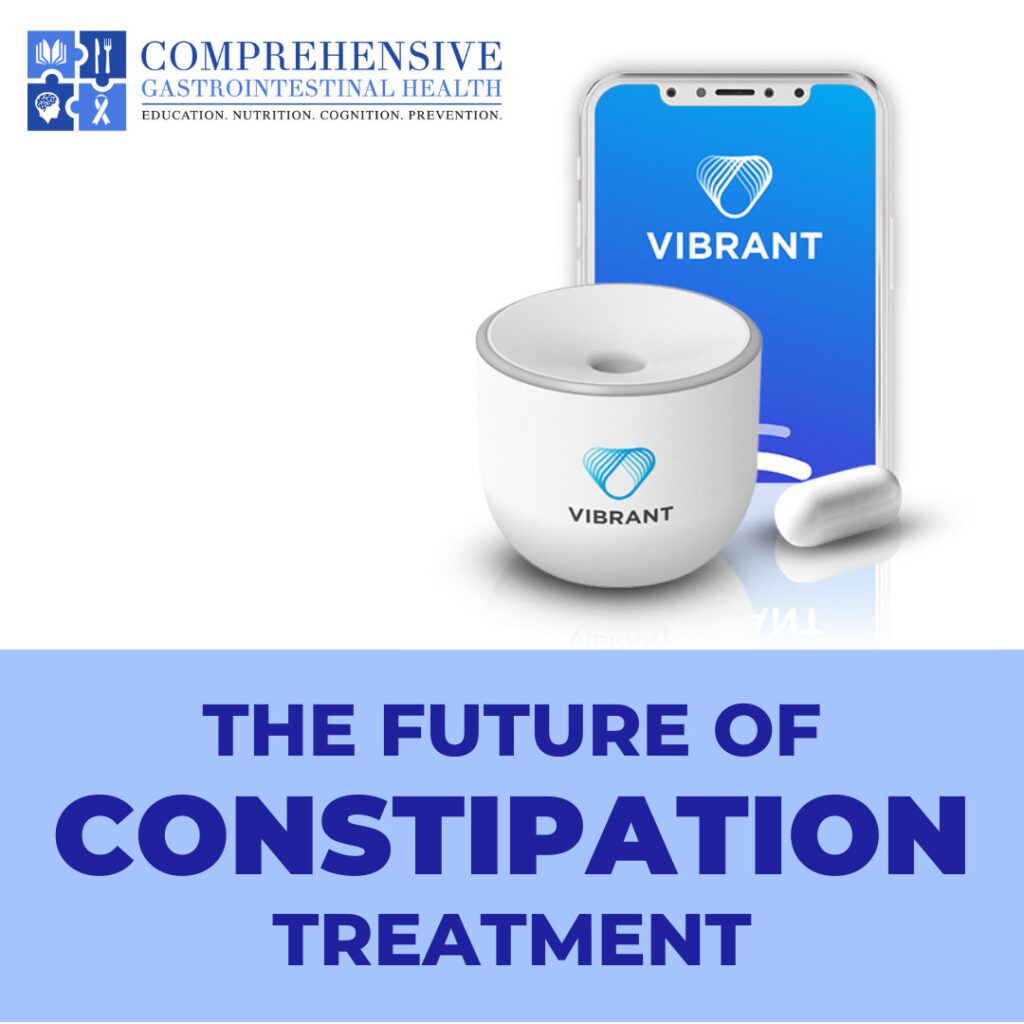 Exciting news!! Later this month Comprehensive Gastrointestinal Health will be one of a handful of centers in the United States with access to an amazing new innovation for individuals who suffer from chronic constipation – a drug-free vibrating capsule called Vibrant.
WHAT IS VIBRANT?
Research shows that when the Natural Biological Clock is not synchronized, it may lead to constipation.
Vibrant®'s unique drug-free treatment uses gentle vibrations to stimulate the colon mechanically.
The pre-programmed timing of the mechanical stimulation is thought to improve the natural colonic motility by leveraging the colon's biological clock.
Phase 3 clinical trial demonstrates an increased number and frequency of complete bowel movements and improvement in the quality of life, with 1.2% diarrhea occurrence.
Now you can take charge of constipation and enjoy the quality of life you wish for!
Call our office at 224.407.4400 for an appointment with a provider to help determine if Vibrant is an option for you!