Involving Family & Friends in ACTIVE Family Traditions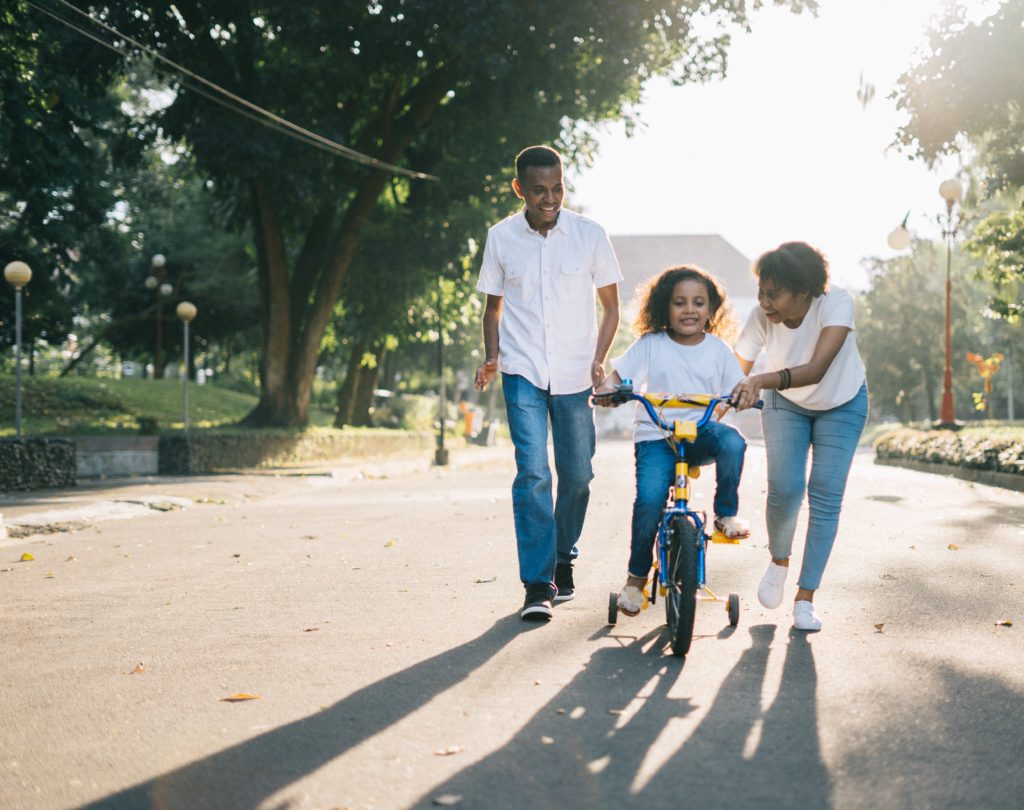 5 Ideas for FamilyFitness to Get You All Moving
MAKE TIME TO PLAY. Set aside an hour each weekend for fun exercises with your kids. For young children this could be playing tag or running relay races in the yard; with older children or teens this could be a family 2 mile run or a friendly game of flag football!
WALK AND BICYCLE EVERYWHERE YOU CAN. Kids love the freedom of biking to school and a brisk 10 minute walk for Mom or Dad has been shown to boost mood and metabolism. A family walk or bike ride to a favorite restaurant is always a fun outing, along with packing a picnic and heading out on foot or two wheels to your favorite park!
PLAN ACTIVE FAMILY GATHERINGS. A trip to the mall for holiday shopping, as walking inside can be a fun way to keep moving. A fun game of paddle or tennis, or a trip downtown to the city to walk the Mag Mile to see all of the holiday cheer.
CLEANING THE HOUSE. Play holiday music as the whole family pitches in to tidy up before your holiday gatherings. Younger children can pick up toys or clean floors and older kids can wipe counters, vacuum, and help make beds.
MAKE THE YARD FUN! Younger children can help plant and tend a garden and older kids can rake leaves into a pile…. And then jump in it! Once winter arrives, make snow shoveling fun for all by building a snow fort or creating a sledding hill!
The Comprehensive Gastrointestinal Health team is happy to help you with many more fitness or wellness suggestions. Our weight management program includes a nurse practitioner, registered dietitian nutritionist, behavioral coach, fitness consultant, and gastroenterologist. We aim at more than a number on the scale. Our goal is to provide sustained growth and development toward achieving your individual health and wellness goals. Call 224.407.4400 or visit www.compgihealth.com to schedule a consultation to determine if our program is right for you.
Latest posts by Shayne Welch
(see all)