DON'T ASSUME YOU'RE TOO YOUNG FOR COLORECTAL CANCER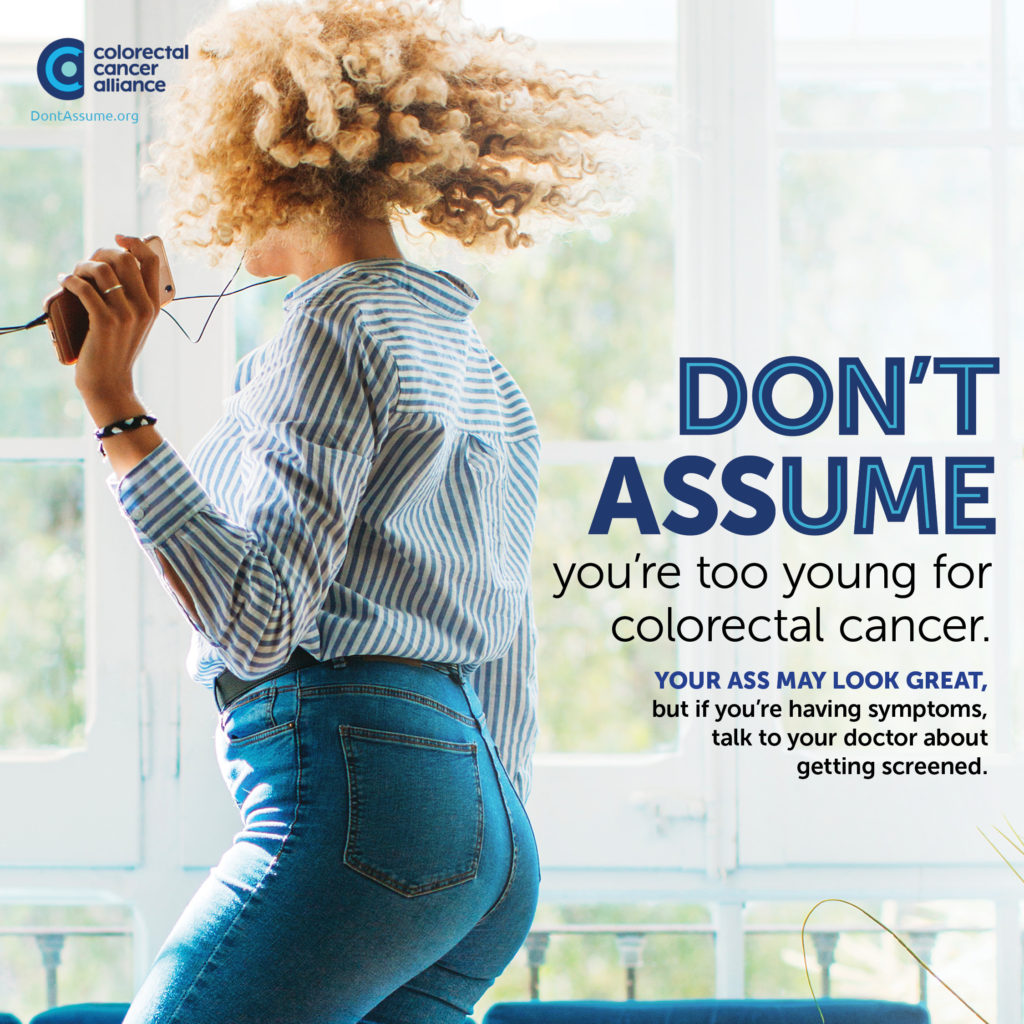 Colorectal cancer isn't just a 50+ disease. In fact, the rates of young onset colorectal cancer have increased. The new recommended age for screening is 45, so #DontAssume you and your loved ones don't need to get checked. This National Colorectal Cancer Awareness Month, we're joining the Colorectal Cancer Alliance in encouraging you to get involved to help end colorectal cancer in our lifetime. Learn about ways you can participate to help raise awareness about screening tips, treatment options, prevention strategies, patient and family resources, and more: dontassume.org
Check out this article from Georgetown about the rising rates of colon cancer in young people, which highlights scary statistics such as the fact that 1 in 10 of every new colorectal cancer diagnosis with be in someone under the age of 50!
At Comprehensive Gastrointestinal Health we take a holistic approach, meaning we have a team of professionals including a gastroenterologist and nurse practitioner, a registered dietitian nutritionist, a behavioral coach/counselor, and a physical therapist/fitness consultant all on staff. We all work together to assess your symptoms and to recommend treatment options.
We can help determine if it is time for colon cancer screening or surveillance and we can perform colonoscopies in our brand-new deluxe endoscopy suite. Through the support of our dietitian and/or our Comprehensive Weight Management Program we can help to reduce your risk of colon polyps and colon cancer.
Our team is eager to help prevent colon cancer and help you to achieve your health and wellness goals! To learn more about our services, check out the website at compgihealth.com or talk to us directly by calling 224.407.4400.

Dr. Troy is a gastroenterologist who absolutely loves learning and then sharing new knowledge in an easily digestible manner. Colon cancer prevention, Crohn's disease and ulcerative colitis, and functional GI conditions like irritable bowel syndrome and functional dyspepsia are topics that she finds fascinating.

Latest posts by Dr. Tara Troy (see all)