ELECTRICAL STIMULATION TREATS CONSTIPATION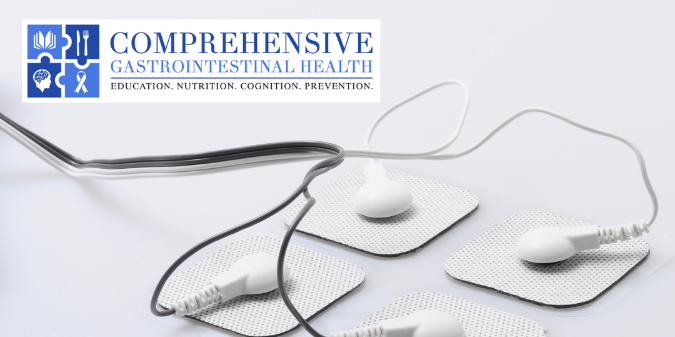 ELECTRICAL STIMULATION TREATS CONSTIPATION
Check out this fascinating article from MedPage Today about a potential new treatment option for chronic constipation! "The researchers noted that chronic constipation, which affects approximately 15% of the general population, is challenging to manage and that neuromodulation is thought to modify bowel function via electrical stimulation of neural pathways."
MedPage Today: Electrical Stimulation Tx Promising for Refractory Constipation

"The single-blind study of women ages 18 to 75 randomly assigned 45 participants in two arms…, to receive either interferential stimulation with crossing of electric currents or sham stimulation with no crossing of currents for 1 hour a day for 6 weeks. Patients were taught to apply the stimulation devices themselves, which passed currents back and forth from the abdomen to the back, and to record their symptoms in diaries."
"In the final analysis at the treatment's end, nine of 17 women (53%) remaining in the active therapy group met the primary outcome of three or more spontaneous bowel movements per week compared with two of 16 (12.5%) in the sham group."
Authors added that "further research is needed to determine the optimal delivery duration and frequency, define the mechanisms of action, and determine predictors of response.
Asked for his perspective, Kyle D. Staller, MD, MPH, director of the Gastrointestinal Motility Laboratory at Massachusetts General Hospital in Boston, who was not involved with the study, said "This small trial certainly suggests that transabdominal interferential electrical stimulation may be a promising treatment modality for our patients who are dissatisfied with their current laxative regimen. And we know that a sizable number of patients with constipation are not satisfied with currently available therapies."
Our providers are well versed in all of the latest treatment options for constipation and IBS including nutritional interventions, optimizing the mind-connection with gut directed hypnotherapy and cognitive behavioral therapy, and utilizing the huge variety of potentially beneficial supplements and medications. One size does not fit all – you need to have an individualized treatment plan.
We are eager to help IMPROVE YOUR QUALITY OF LIFE and have you THINK LESS ABOUT YOUR GUT and get about living your life. Call 224.407.4400 or visit compgihealth.com to schedule a consultation.
CONSULTATIONS WITH OUR DIETITIAN AND COUNSELOR ARE ROUTINELY COVERED BY STANDARD HEALTH INSURANCE – take advantage of the opportunity! TELEMEDICINE consultations are available now!

Latest posts by Dr. Tara Troy
(see all)