11 REFRESHING ALTERNATIVES TO SODA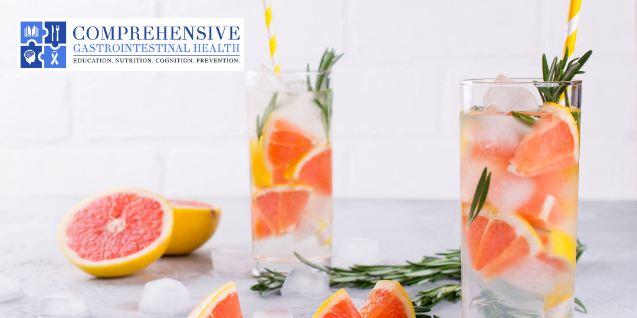 11 REFRESHING ALTERNATIVES TO SODA
Check out this quick read from Everyday Health mentioning some excellent options to drink instead of soda:
Everyday Health: Thirsty? Try One of These 11 Refreshing Alternatives to Soda
Eliminating soda is HARD TO DO (speaking as a former Diet Pepsi addict). However, there are numerous health benefits that can come from doing so! Read the articles for some of these details.
If you or someone you know would like to get on the road to healthier eating and learn how powerful food as medicine can be, please contact us today. We have a fantastic team including a registered dietitian, nurse practitioner, and behavioral counselor here to help support the use of whole foods in your diet, investigate laboratory abnormalities, and help you develop lifelong habits for improving your health and optimizing the state of your gut microbiome.
Call us at 224.407.4400 or visit our website www.compgihealth.com to request an appointment with any of our providers to get started! TELEMEDICINE visits are available now! Services are very frequently COVERED BY HEALTH INSURANCE!

Latest posts by Dr. Tara Troy
(see all)