DR. TROY QUOTED IN A CNN ARTICLE ABOUT NEW TECHNOLOGIES FOR IBS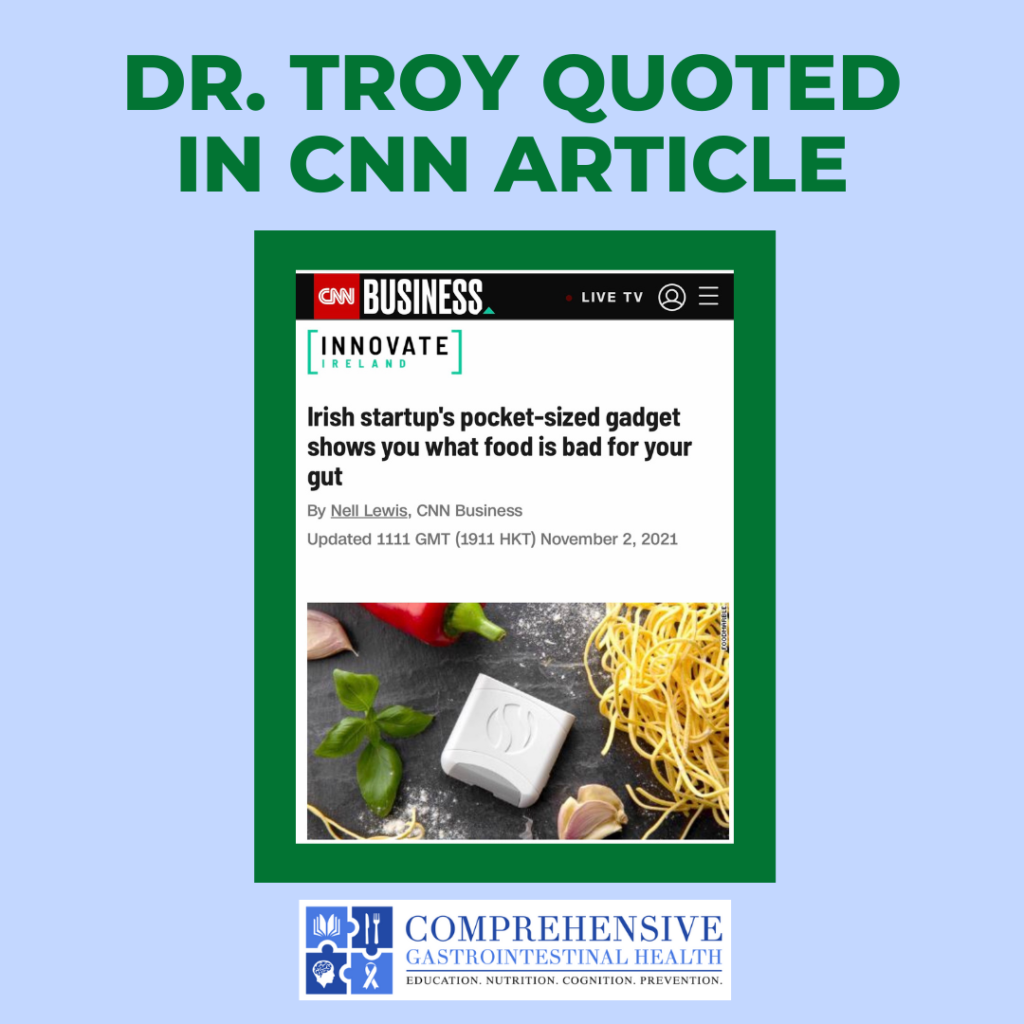 DR. TROY QUOTED IN A CNN ARTICLE ABOUT NEW TECHNOLOGIES FOR IBS
Check out the article in CNN Business about a new at home breath test device that can be used for:
Assessment of sensitivities to high FODMAP foods (categories of fermentable carbohydrates that trigger gut symptoms like gas, bloating, cramping, and diarrhea in many individuals, especially those with irritable bowel syndrome).
Assessment for signs of small intestinal bacterial overgrowth (SIBO; an alteration in the gut bacteria that can contribute to gas, bloating, abdominal pain, and altered bowel habits).
CNN: Irish startup's pocket-sized gadget shows you what food is bad for your gut
At Comprehensive Gastrointestinal Health we are always searching the latest scientific and technologic discoveries to identify practical tools that can assist our patients on their quest for improved gut health and wellness. Learn more at compgihealth.com or call 224.407.4400 to schedule an appointment.

Latest posts by Dr. Tara Troy
(see all)