INFLAMMATORY DIETS INCREASE DIVERTICULITIS RISK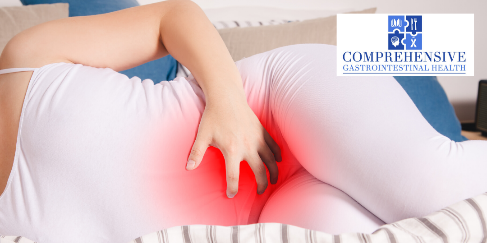 INFLAMMATORY DIETS INCREASE DIVERTICULITIS RISK
By Tara Troy
Now more than ever would be a TERRIBLE time to have an episode of DIVERTICULITIS! New evidence supports additional dietary strategies that you can employ right now to help reduce your risk of a flare. Check out this article from researchers at Massachusetts General Hospital demonstrating that both the inflammatory potential of diets and plasma levels of inflammatory markers are linked to risk for diverticulitis, according to a study published in Clinical Gastroenterology and Hepatology. Read more of the summary in Healio:
Healio Gastroenterology: Inflammatory diets may increase diverticulitis risk
Authors wrote that "diets with higher inflammatory potential have been implicated in other conditions, like cardiovascular disease and colorectal cancer, and [they] sought to explore the impact on diverticulitis."
"Recent evidence has indicated that chronic inflammation and alterations in the gut microbiome may be key factors predisposing to the development of diverticulitis."
"Chan and colleagues wrote that their findings show that low-grade, chronic inflammation is an important pathway for diverticulitis. "Our results suggest that an overall anti-inflammatory dietary pattern, including high intake of green leafy vegetables, dark-yellow vegetables, coffee and tea and low consumption of red meat, processed meat, refined grain and sugary beverages, may be a reasonable recommendation to reduce the risk for developing diverticulitis," they wrote."
In addition to these new recommendations, don't forget the most important method to reduce your risk of diverticulitis – HIGH FIBER DIET! Men should consume 30-38 grams of fiber daily and women should consume 25-30 grams of fiber daily. The average American only consumes 15-17 grams of fiber daily and only 5% of Americans are achieving the recommended goal! Also, remember that regular PHYSICAL ACTIVITY may help to reduce the risk of diverticulitis as well!
Although there is so much more to learn about the exact causes of diverticulitis and the role the gut microbiome plays, we know that nutrition is a critical influence. If you or someone you know would like to get on the road to healthier eating and learn how powerful food as medicine can be, come visit our amazing dietitian for additional information on how to optimize the health and diversity of your gut microbiome – CURRENTLY AVAILABLE VIA TELEMEDICINE. Our team is eager to help with any of your wellness goals. Call 224.407.4400 to schedule an appointment or visit compgihealth.com for more information.

Latest posts by Dr. Tara Troy
(see all)