STATINS REDUCE LIVER CANCER RISK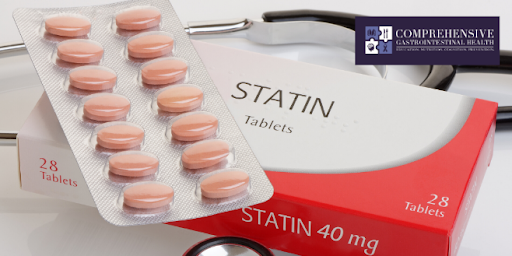 STATINS REDUCE LIVER CANCER RISK
Check out this excellent study published in the American Journal of Gastroenterology demonstrating the benefit that lipid-lowering STATIN MEDICATIONS can have on liver cancer risk.
AJG: Statin Use Reduces the Risk of Hepatocellular Carcinoma: An Updated Meta-analysis and Systematic Review
"Hepatocellular carcinoma (HCC [liver cancer]) is the most common primary tumor of the liver resulting in approximately 800,000 deaths around the world every year."
Analysis of 20 high quality studies led the authors to conclude: "Our results indicate that statin use was associated with 43% lower risk of HCC [liver cancer] compared to those who did not use statin."
Additional information is needed to confirm and clarify this relationship. If you are interested in optimizing your liver health, please don't hesitate to schedule a consultation at Comprehensive Gastrointestinal Health.
We have a fantastic team including a gastroenterologist, registered dietitian, nurse practitioner, and behavioral counselor here to help investigate laboratory abnormalities, support the use of food as medicine, and help you develop lifelong habits for improving your health and wellness.
Call us at 224.407.4400 or visit our website www.compgihealth.com to request an appointment with any of our providers to get started! TELEMEDICINE visits are available now!