KIND WORDS OF ENCOURAGEMENT!
KIND WORDS OF ENCOURAGEMENT!
Recently, I was lucky enough to receive a notice that I was one of the 80 North Shore women nominated in the 2019 North Shore Women in Business Awards! Unfortunately, I was unable to attend the lovely ceremony honoring the winners and nominees, held September 12th at the Chicago Botanic Garden. I give congratulations to all of the women honored and look forward to supporting their businesses and am eager to see all the progress and entrepreneurial success that the upcoming year brings!
Separately, thank you to the wonderful community of Northbrook for welcoming Comprehensive Gastrointestinal Health this past year. Your kind recognition of our practice as the "2019 Best of Northbrook Award in the Gastroenterologist category" by the Northbrook Award Program is very sincerely appreciated. Read the full press release below!
We look forward to serving even more of the community in any aspect of gastrointestinal health and wellness – hopefully we will continue to make our women in business peers proud!
PRESS RELEASE
Comprehensive Gastrointestinal Health, LLC Receives 2019 Best of Northbrook Award
Northbrook Award Program Honors the Achievement
NORTHBROOK August 27, 2019 — Comprehensive Gastrointestinal Health, LLC has been selected for the 2019 Best of Northbrook Award in the Gastroenterologist category by the Northbrook Award Program.
Each year, the Northbrook Award Program identifies companies that we believe have achieved exceptional marketing success in their local community and business category. These are local companies that enhance the positive image of small business through service to their customers and our community. These exceptional companies help make the Northbrook area a great place to live, work and play.
Various sources of information were gathered and analyzed to choose the winners in each category. The 2019 Northbrook Award Program focuses on quality, not quantity. Winners are determined based on the information gathered both internally by the Northbrook Award Program and data provided by third parties.
About Northbrook Award Program
The Northbrook Award Program is an annual awards program honoring the achievements and accomplishments of local businesses throughout the Northbrook area. Recognition is given to those companies that have shown the ability to use their best practices and implemented programs to generate competitive advantages and long-term value.
The Northbrook Award Program was established to recognize the best of local businesses in our community. Our organization works exclusively with local business owners, trade groups, professional associations and other business advertising and marketing groups. Our mission is to recognize the small business community's contributions to the U.S. economy.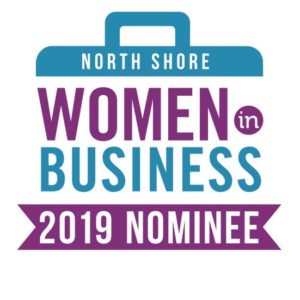 SOURCE: Northbrook Award Program
CONTACT:
Northbrook Award Program
Email: PublicRelations@communitybest-advisory2019.com
URL: http://www.communitybest-advisory2019.com

Dr. Troy is a gastroenterologist who absolutely loves learning and then sharing new knowledge in an easily digestible manner. Colon cancer prevention, Crohn's disease and ulcerative colitis, and functional GI conditions like irritable bowel syndrome and functional dyspepsia are topics that she finds fascinating.

Latest posts by Dr. Tara Troy (see all)